Our Team
It takes a team of specialists to deliver comprehensive planning at the highest level. The Heckmann Financial team has been strategically built to give you the peace of mind you desire and the top-shelf customer service you deserve. In addition to gaining access to the collective expertise and wisdom of our entire firm, you will be assigned your own personal advisor team so there will always be a real person available to answer your questions and meet your needs.
---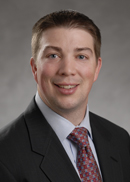 Kurt W. Utter, CFP®
Associate Wealth Management Advisor
Office 608-662-9018

Kurt keeps his finger on the pulse of your financial plan at all times helping to ensure no opportunities for better results are missed. Some clients are faced with a wide variety of complex tax hurdles, distribution options, estate plan ramifications, social security choices, and market conditions. This is when Kurt shines. Regardless of the complexity of your situation, you'll feel confident knowing Kurt has analyzed your plan from every angle to deliver the best outcome. If you've ever wished you had your own personal financial genius to help you dismantle complicated fiscal matters, you'll enjoy having Kurt on your side.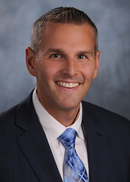 Jim H. Teteak, CFP®, ChFC®, CLU®, RICP®
Wealth Management Advisor
Office 608-664-6026

Jim helps you understand how each part of your financial plan works to provide a positive effect on your life plan. He translates complicated topics into plain English and answers each of your questions with particular attention given to how they apply to your life and your plan specifically. Jim's top priority is providing unmatched customer service so you always feel like a member of the family. Some people go about each day quietly enhancing the lives of others and Jim strives to be one of them from the moment he gets out bed every morning.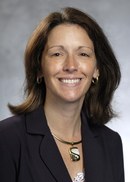 Melodie K. Ace, ChFC®, CLU®, CASL®
Associate Wealth Management Advisor
Office 608-836-2068

Melodie is one of your primary points of contact helping to meet your needs at lightning speed. Her outstanding attention to detail and ability to systematically coordinate your most critical planning help to ensure no stone goes unturned and nothing falls through the cracks. Once you meet Melodie, you'll feel an immediate sense of confidence knowing she's there to tie up every loose end and keep our entire team running like a well-oiled machine. With Melodie, you get someone who's always in your corner, excited to help you through your challenges and celebrate in your successes.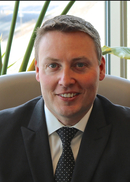 Andrew Anderson, RICP®
Financial Planning Specialist
Office 608-664-6020

Andrew excels at helping you gain perspective about your Financial Independence by showing you multiple ways to view your financial capacity. His unique background includes training industry specialists in Financial Independence Planning and hands-on instruction at the MIT Age Lab. Andrew seeks to ensure you feel comfortable knowing what's possible and confident about your decisions so you always leave meetings feeling good about enjoying the financial freedom you've worked hard to create.
Larry J. Bies, CFP®
Director of Investments and Planning
Office 608-662-9018

As the Heckmann Financial Director Investments & Planning, Larry takes the guessing game out of your financial security by designing your roadmap to financial independence. His plans make your most important decisions less stressful by creating clarity around what's possible, and he customizes each plan to optimize your results. Larry truly cares about each client and treats every plan like he's designing it for his own family. Every great team has a set of powerful minds working to provide top level results, and Larry is certainly one of ours.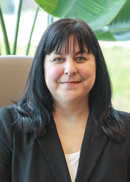 Mary Jo Staniszewski
Director of Investments and Operations
Office 608-836-2068

Mary Jo helps clients experience the complicated and burdensome world of investment transactions in the most simplified and stress-free way. She makes challenging circumstances seem easy to handle and anticipates roadblocks in advance giving clients the peace of mind to know things will get done efficiently and with pinpoint accuracy. You may not often have the opportunity to see Mary Jo at work, but like a world-class chef at your favorite restaurant, you would certainly miss her if she weren't there.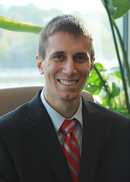 Adam Huebner, CFS, RICP®
As a key member of our planning team think-tank, Adam is one of the architects who helps turn your vision for financial independence into a reality. His job is to help you see the whole picture and build the right plan for your specific situation. Once your plan has been implemented Adam monitors your situation to ensure you always get the most out of your resources in today's ever-changing financial environment. If you ever find yourself wondering how the details of your financial plan came to be so perfectly aligned with your life plan, chances are it's because Adam made it happen.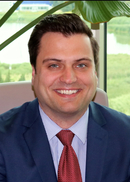 Andrew Stephen Grow
Financial Planning Associate
Andrew guides you through all aspects of your plan so you can feel confident about why your plan will work. He helps you really understand your financial capacity so you can truly enjoy the financial independence you've worked so hard to achieve. If you 're trying to decide whether adding a new financial goal makes sense for you, Andrew will uncomplicate your decision by modeling a scenario that makes it easy to understand what's possible.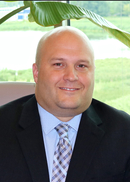 Matthew R. Brandt
Investment Operations Support
Office 608-664-6020

Matt works to improve your plan outcomes in multiple areas. His role on the planning team allows him to assist in building your plan, and his investment operations expertise helps bring your plan to life as your blueprint is implemented. While you may not get a chance to meet Matt face to face, your plan is definitely strengthened by Matt's ability to analyze the numbers, uncover opportunities for added efficiency, and ensure nothing falls through the cracks.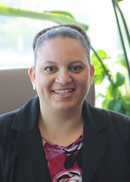 Heather L. Delaney
Client Service Manager
Office 608-664-6024

As the Heckmann Financial Client Service Manager, Heather brings you a seamless and convenient client experience. When your plan implementation involves an insurance component, Heather makes the bothersome process of underwriting feel like a walk in the park by providing the efficiency you want and the sensitivity you deserve. From your first interaction with Heather, you'll see that she always behaves like a duck - calm and collected on the surface while paddling like crazy underneath.